Question
Have you been battling recently with blurry vision and have noticed great difficulty in focusing?
Are your eyes reacting sensitively to light, causing constant squinting and possible tearing? Or perhaps you're feeling the toll from long hours at screen/printing etc.
Do you suffer from frequent headaches or ongoing eye strain and are worried your eyesight is slowly deteriorating?
Answer
If you answered yes to one or more of these questions
Then you need a professional eye examination by an experienced optometrist.
If you're a local in South Yarra, Prahran or other surrounding Melbourne suburbs, visit the experts who care about your eye health and seek help from Eye Connection, today!
May 31, 2019
Dry eye is a chronic eye condition that affects approximately one-third of Australian adults – half of those aged over 50. Dry eye sufferers cannot produce an adequate layer of protection...
Bulk Billing Optometrist in South Yarra, Prahran
& St. Kilda
For more than 30 years, Optometrist, Michael Zand has provided locals in the South Yarra, Prahran and the greater Melbourne community with quality eye services at affordable prices. Using his wealth of knowledge and cutting-edge eye technology, Eye Connection can screen your eyes for systemic and ocular conditions like cataract, macular degeneration and glaucoma.
All eye examinations are bulk billed, they are covered by Medicare(bring your card!). Not out of pocket expenses for the eye examination.
Our wide range of stylish glasses frames includes over one thousand choices, to guarantee you find something that will suit your face and personal taste. We stock both designer and non-designer branded frames to suit a variety of budgets, staying affordable for everyone. Over 1000 choices ranging from the trade-hand to the most funky/modern designs. We guarantee you will find something you like!
We are proud of our reputable contact lens fitting and after-care services and have been independently supplying thousands of highly satisfied customers in South Yarra and surrounding areas like Prahran since 1981.
For more information about our comprehensive eye care services, get in touch with Eye Connection today!
---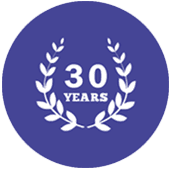 Over 30 years' experience
Complete customer satisfaction
Efficient and reliable service
Brands We Work With